5-7 August, 2021 2021 International Workshop on Sustainable Urban Drainage.
2021 International Workshop on Sustainable Urban Drainage has been successfully proceeded with combined physical and virtual participations. More than 30 invited keynote speeches during two days and a half-day student presentation. The workshop received 39 well prepared abstracts.
This is a great success event during the global pandemics.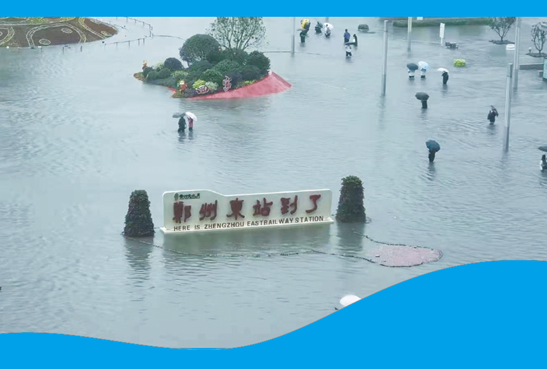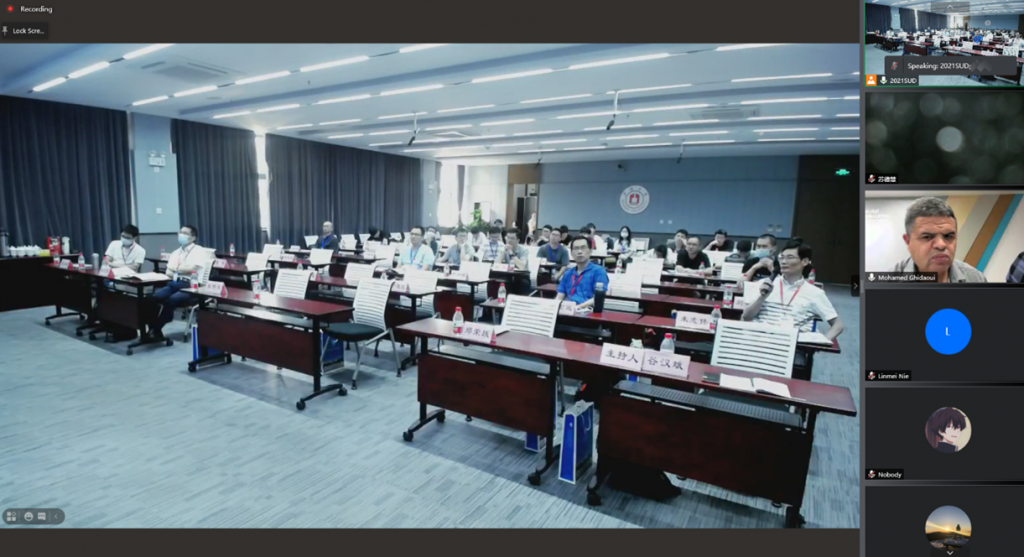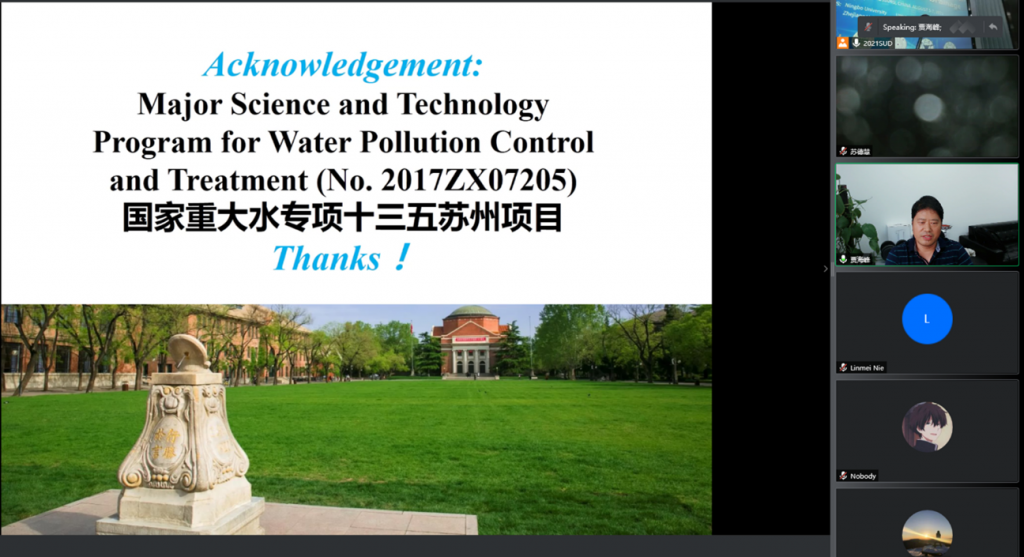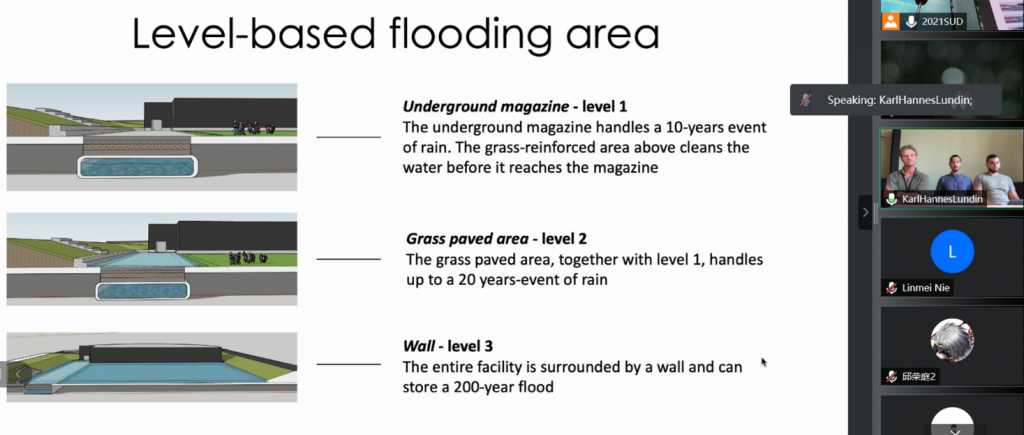 Workshop presentation by OsloMet (Photo by Linmei Nie)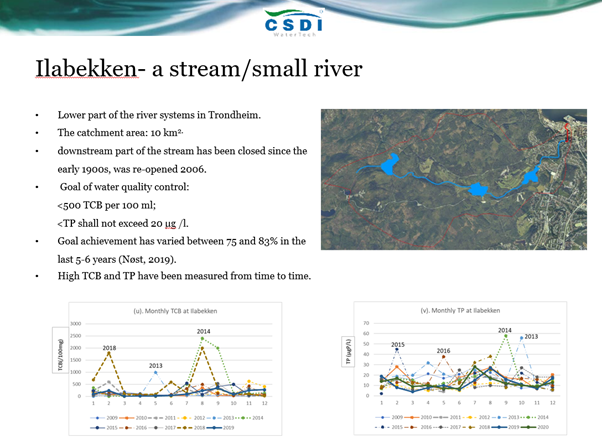 View on workshop presentation (by Linmei Nie)
In particular, two presentations were from Norway:
One invited presentation by Dr. Linmei Nie, CSDI WaterTech on Assessment of Pollutant Sources from Different Land Use Types and their Impacts on Water Quality in collaboration with Dr. T. Chang, Mr. Ahmed Habboub and Dr. Pingju Li. We acknowledge the data support by Mr. Terje Nøst, Trondheim Municipality.
Another presentation was by Mr. Karl Hannes Lundin in collaboration with Hassan Mazloum and Miguel Sayago Holthe at OsloMet. They successfully presented their Bachelor Thesis on Planning a Safe Floodway and Using a Sports Facility to Prevent Urban Flooding with support by Oslo Municipality.